Completely stock.
87 octane. (~1,500 miles / Feb 19th 2014)
148whp / 150ft-lbs
(134whp/136ft-lbs UNCORRECTED)
91 octane. (~800 miles / Jan 10th 2014)
146whp / 139ft-lbs
(135whp/129ft-lbs UNCORRECTED)
100 octane Race Fuel. (~1,900 miles / Mar 8th 2014)
162whp / 150ft-lbs
(142whp/135ft-lbs UNCORRECTED)
In my opinion, the power difference between 87 & 91 is within margin of error. We are contributing the 'power gains' in torque due to a motor that is more broken in at the 1500 mile mark versus 800 miles. Could also be environmental factors as well. If anything I personally would have expected 87 octane to yield lower results, so this was a little bit of a surprise.
100 Octane Race Fuel should not be used as a comparison to standard pump fuels. Race Fuels may contain formulas that sometimes yield higher power outputs over traditional unleaded. Take the corrected numbers from the 100 octane run with a grain of salt, the correction factor was fairly high during dyno day. Video & Sheets are below. Since I was allowed a single printout on dyno day, I opted for uncorrected printouts. I'm willing to bet the 180ft/lbs corrected number in the video is suppose to be 150ft/lbs, that may have been a miscommunication to the person writing the results on the board.
Datalogged output using Torque Pro on my phone, just a tick under 20psi at the peak using 91 octane, and 19psi using 87, I haven't analyzed the logs from 100 octane yet.
Comparison between 87 & 91 octane: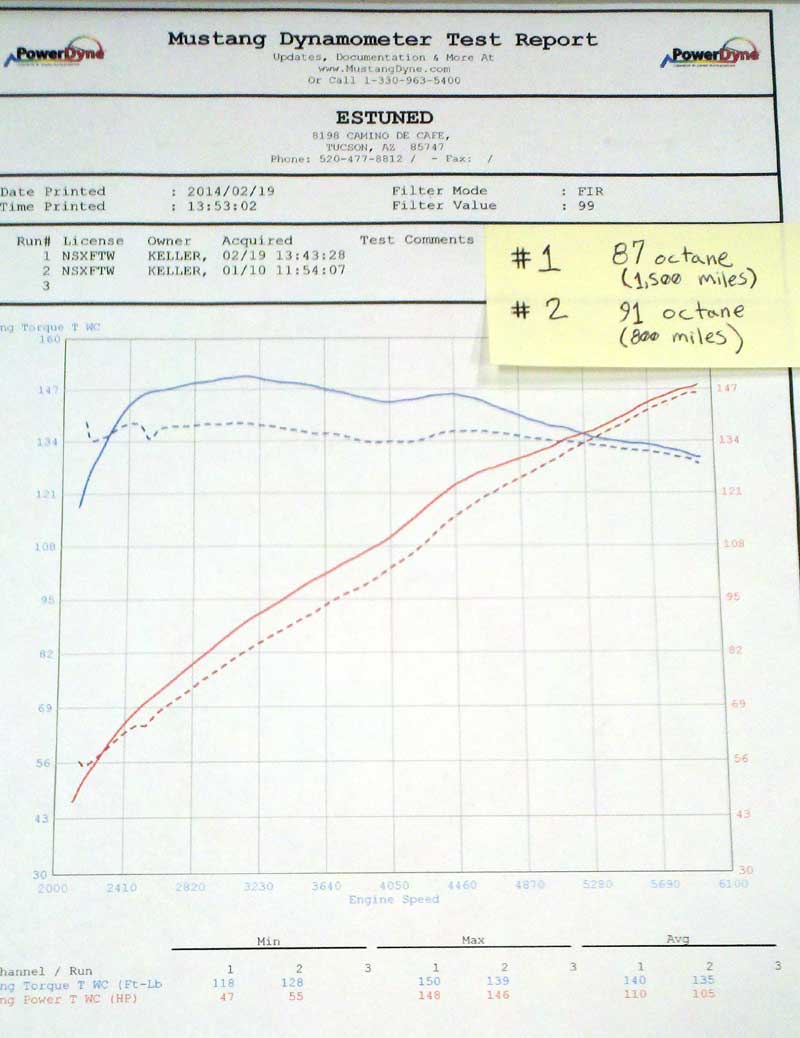 87 Octane Datalog: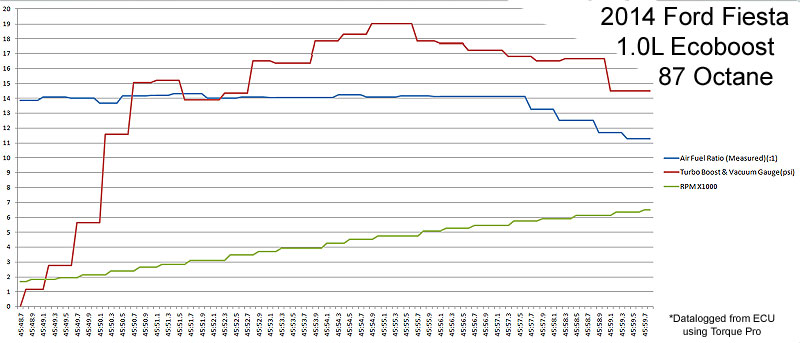 Original 91 octane runs: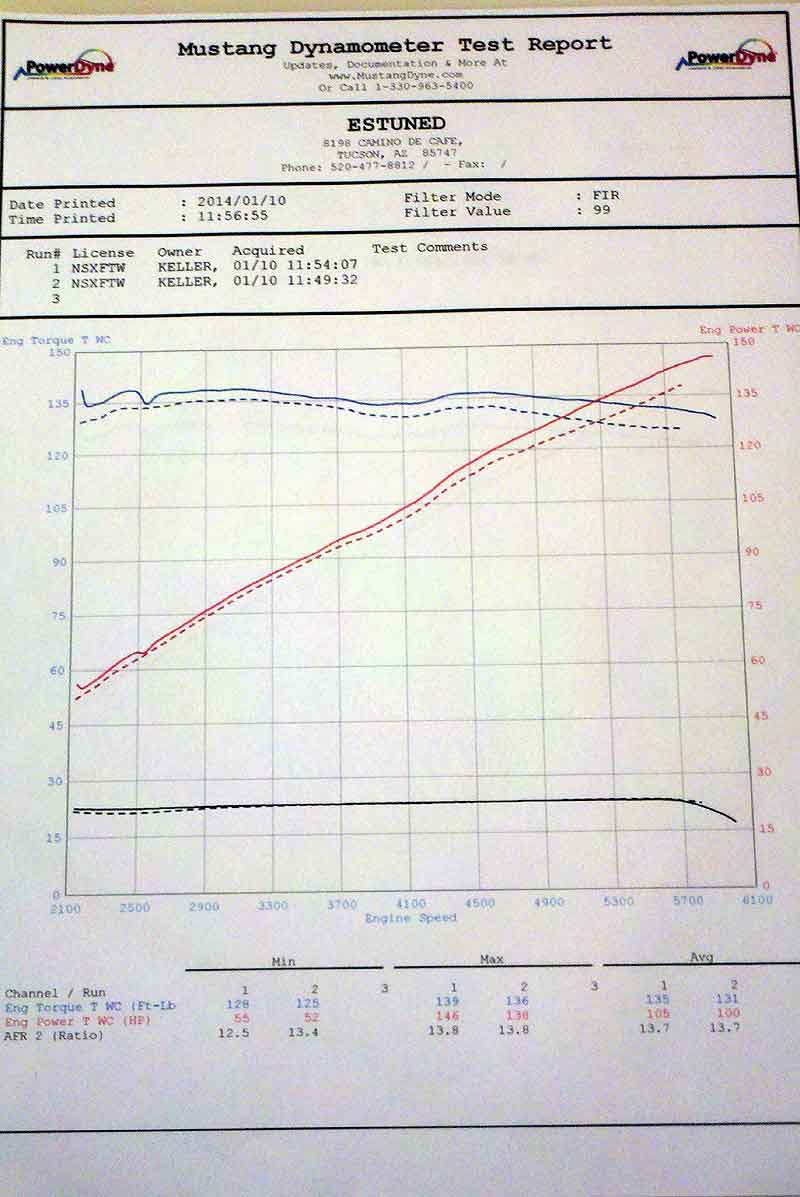 91 Octane Datalog: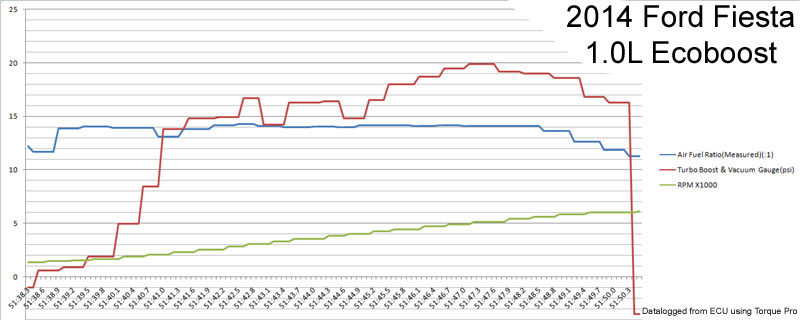 It's amazing how flat the AFR's remain. Direct injection allows for some impressive mixtures under boost.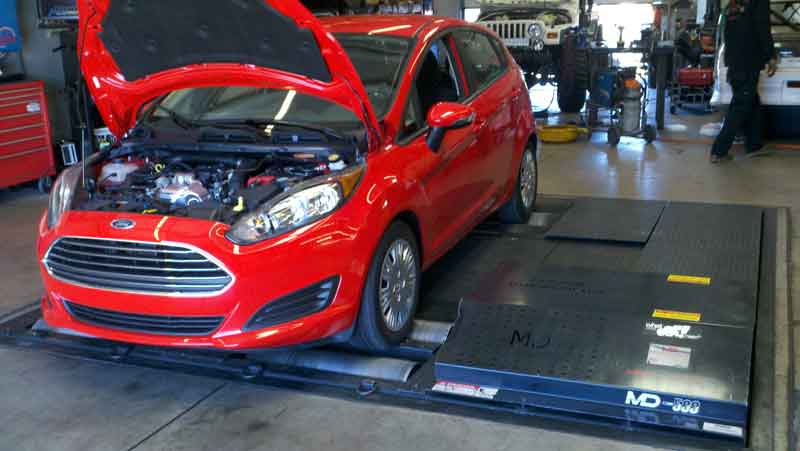 For those who would like to see raw numbers:
87 Octane Feb 19th 2014 Run:
Correction Factor: 1.109
Temp: 77.79F
Pressure: 26.858 InHg
Humidity: 7.872%
134whp/136ft-lbs UNCORRECTED
91 Octane Jan 10th 2014 Run:
Correction Factor: 1.078
Temp: 62.84F
Pressure: 27.136 InHg
Humidity: 15.108%
135whp/129ft-lbs UNCORRECTED
The dyno operator never veers from the analog inputs. I have pictures of these environmentals from both runs. If anyone is interested I can post them as well.
*UPDATE*
UNCORRECTED dyno sheets: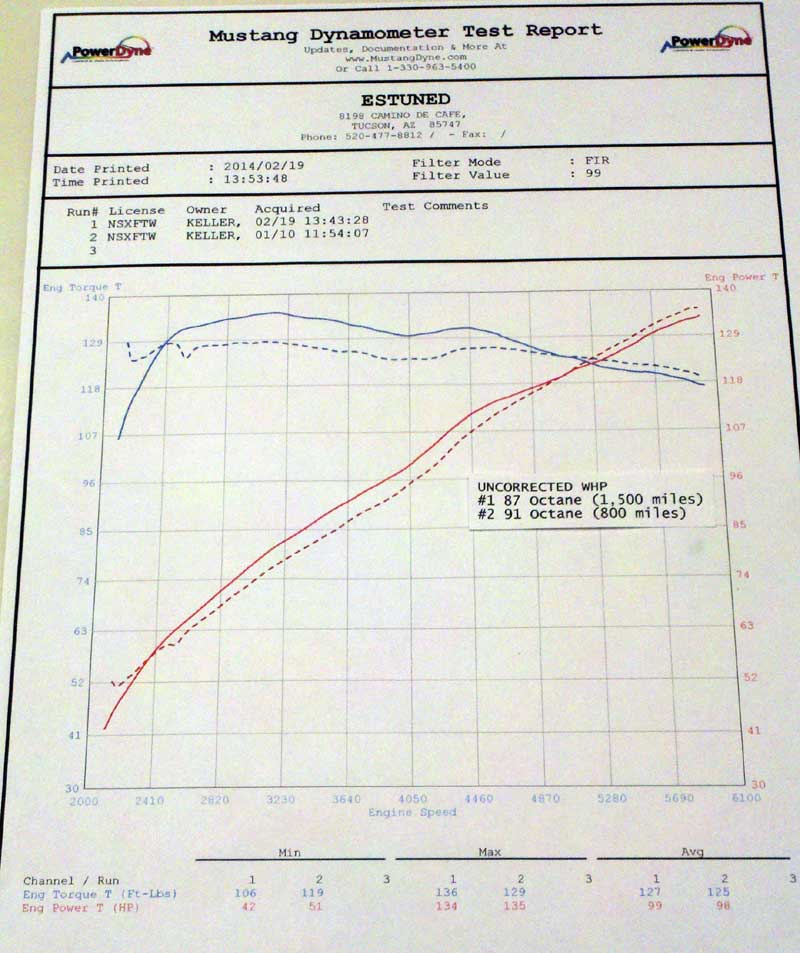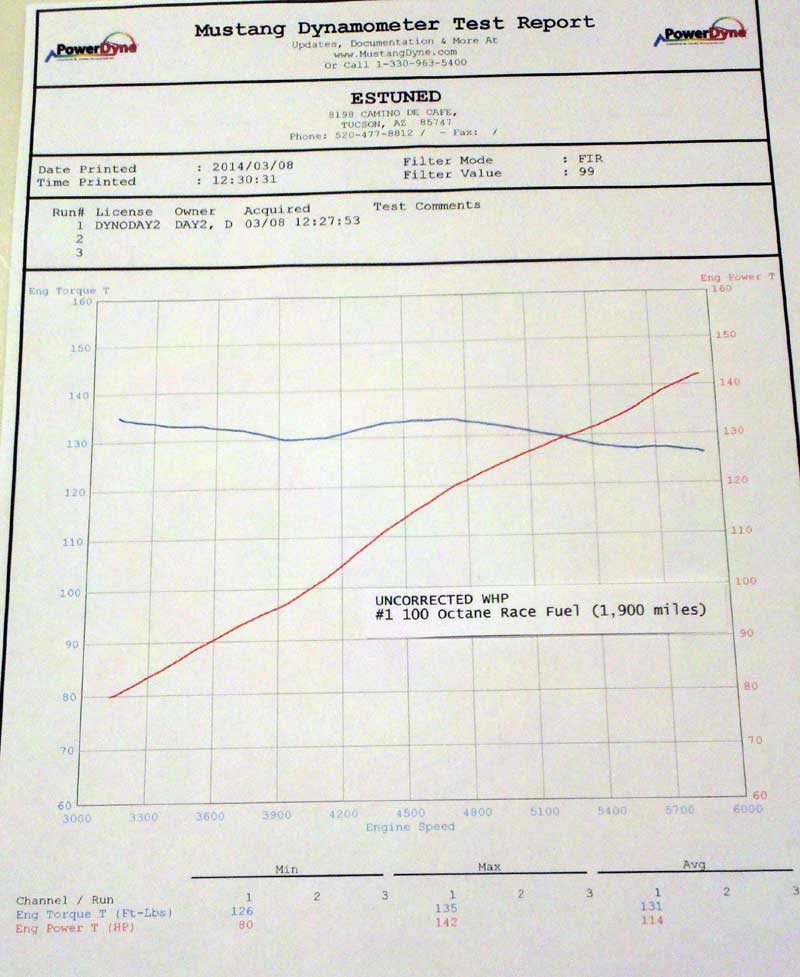 YouTube video from Dyno Day 3-8-2014 (Fiesta @ 1:24 mark):