Discussion Starter
•
#1
•
Hi Guys!
First time posting in the forum but have been reading for a while. I recently bought a 2013 Fiesta Ecoboost Sport 1.0T (Aussie Model) and have started to make it my own. Currently running stock with a few little touches that involve Plastidip and a few other things.
Fresh Clean and Polish (A little to much chrome on the front in my opinion, bring on the Plastidip)
Masking and newspaper for Plastidip
1st Layer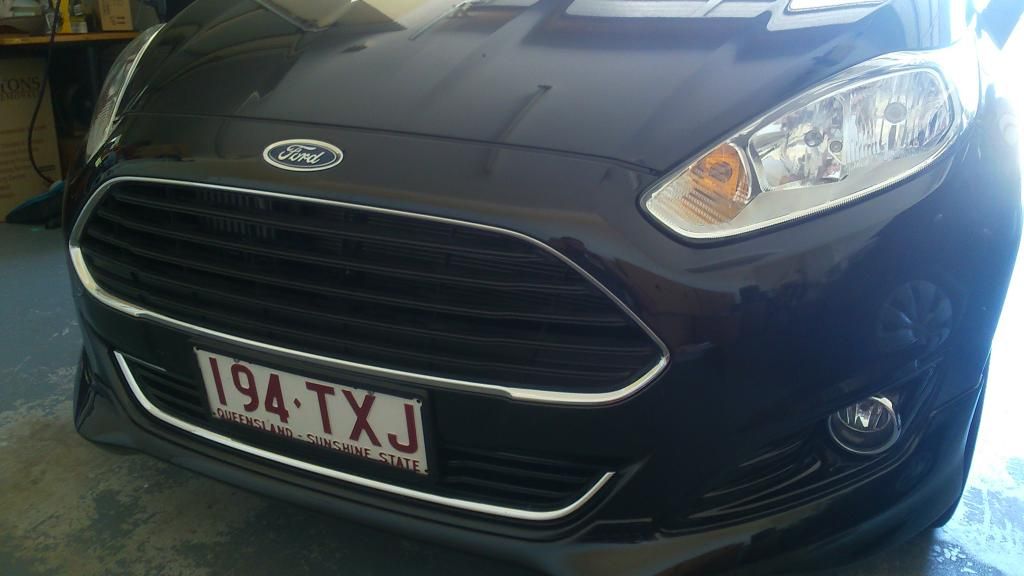 Finished result!
Decided to keep the outer of the grill chrome to keep it classy but looking much stealthier in my opinion. Waiting to get some black wheels before anything else, I think they will go nicely with the current look.
Bonus image! You can fit around 26 cartons of Corona in the boot with the seats folded down, just for future reference.